WELCOME TO COMMUNITY SERVICE MOVERS
HELPING YOU FIND A WAY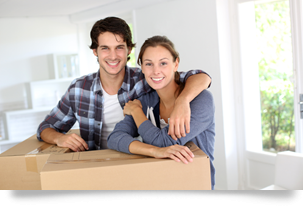 Community Service Movers is a business from Mississauga, Ontario that's here to provide individuals and non-profit organizations with cost-effective and professional moving services! Moving from one place to another can be stressful, and so we will do all that we can to help make your moving experience as smooth and as stress-free as possible. We will lead you to your destination and help you settle down quickly and easily.
Who can benefit from our service?
Individuals with limited financial resources.
We accept referrals from Case managers, Housing workers, recipients from Ontario Works (OW), Ontario Disability Support Program (ODSP), (EI), Employment Insurance, (CPP), Canada Pension, (OAS) Old age security, Lawyers, Churches, Hospitals, Social Workers, Students and seniors.
Non-profit organizations
Any clients who are moving from a shelter, a rooming house, an apartment or those who are transporting items out of storage.
MOVING? CALL NOW!
Please fill out the moving application forms below, then fax it in to:
(905) 997-0541.
Application:

C.S.M Moving Application and Agreement
How to apply:
Visit website, download the moving application
Please include what type of income your on, phone number, name, all items your moving and how many bedrooms.
Please fax the moving application back to the office at (905) 997-0541.
A Social Service Worker will contact you within 24 hours for a price quote.
Get settled in your new residence with help from Community Service Movers today!