SERVICES BY COMMUNITY SERVICE MOVERS Inc
TOP-CLASS MOVING SERVICES WITHIN YOUR MEANS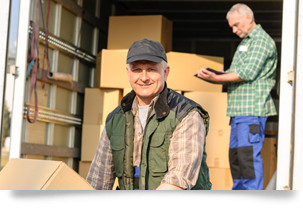 We offer:
A furniture van fully equipped with all the tools you need to move
Low fixed price for our travel time


We provide moving services throughout the G.T.A
HIRE US FOR A SERVICE!
Contact us if you're an individual or an organization in need of low cost and top-quality moving service, Community Service Movers is the name to call.
How to apply:
Visit website, download the moving application
Please include what type of income your on, phone number ,name, all items your moving and how many bedrooms.
Please fax the moving application back to the office at (905) 997-0541.
A Social Service Worker will contact you within 24 hours for a price quote.